Today's home buyers have more loan options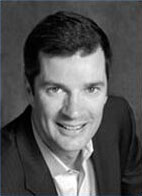 Pierre Masquelier of Terra Mortgage Banking has been in real estate finance since 1986 when he began his career in real estate appraisal, eventually owning and managing a full-service real estate appraisal firm servicing large banks, mortgage bankers, and government offices in the New York City area. Pierre moved to Marin County in 2001 and took on mortgage finance and lending, working directly for national lender's like World Savings and Chase.
Today Pierre is a seasoned mortgage loan consultant, and takes pride in providing great service and educating his clients on the many facets, nuances and options available in today's world of real estate finance. Pierre lives in Sausalito and enjoys cycling both on the road and in the mountains.
You can reach Pierre at 415.389.6558.