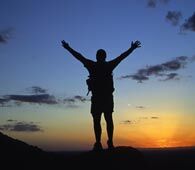 Spend less time looking, and more time living.
We understand that buying a home in Marin County can be a time-consuming and challenging process. We also know that buying a house may not be your top priority.
It makes sense to do a little homework before you get started and choose one of the top realtors in Northern California. Marin Water Views offers you the tools, support, and market insight that can help make your search for your new home in Marin County, and your life, a little easier.
Informed Buyers benefit from learning more.
Take advantage of the vital information we have gathered from our experience in the North Bay and the current industry information from some of the leading authorities in real estate.
We are committed to guiding you step-by-step, answering all your questions along the way, to ensure that your experience is as satisfying and successful as possible. In the links below you will find information that will help you to better understand the real estate process.
We're here to help you get the most from your property and make sure that it shows at its best. Contact us directly when you're ready to make the move.
The Offer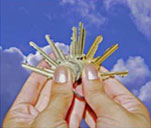 We help you fashion offers that outshine the others.
Question: What is the first step to buying a home?
Answer: Finding out what you can afford is one of the fist steps, which can be done by pre-qualifying for a home loan. This step will help you narrow your search for both a neighborhood and particular houses. A pre-qualification is a simple calculation that considers several factors, but primarily your income. There are no guarantees with a pre-qualification, but it will be expected of you when you make an offer on a home.
Question: Are low-ball offers advisable?
Answer: A low-ball offer is a term used to describe an offer on a house that is substantially less than the asking price. While any offer can be presented, a low-ball offer can sour a prospective sale and discourage the seller from negotiating at all. Unless the house is very overpriced, the offer will probably be rejected. You should always do your homework about comparable prices in the neighborhood before making any offer. It also pays to know something about the seller's motivation. A lower price with a speedy escrow, for example, may motivate a seller who must move, has another house under contract or must sell quickly for other reasons.
Question: Can you buy homes below market?
Answer: While a typical buyer may look at 5-10 homes before making an offer, an investor who makes bargain-buys usually goes through many more. Most experts agree it takes a lot of determination to find a real "bargain." There are a number of ways to buy a bargain property: Buy a fixer-upper in a transitional neighborhood, improve it and keep it or resell at a higher price. Buy a foreclosure property (after doing your research carefully). Buy a house due to be torn down and move it to a new lot. Buy a partial interest in a piece of real estate, such as part of a tenants-in-common partnership. Buy a leftover house in a new-home development.
Question: Is a low offer a good idea?
Answer: While your low offer in a normal market might be rejected immediately, in a buyer's market a motivated seller will either accept or make a counteroffer. Full-price offers or above are more likely to be accepted by the seller. But there are other considerations involved: Is the offer contingent upon anything, such as the sale of the buyer's current house? If so, a low offer, even at full price, may not be as attractive as an offer without that condition. Is the offer made on the house as is, or does the buyer want the seller to make some repairs or to lower the price instead? Is the offer all cash, meaning the buyer has waived the financing contingency? If so, then an offer at less than the asking price may be more attractive to the seller than a full-price offer with a financing contingency.
Question: What are the standard contingencies?
Answer: Most purchase offers include two standard contingencies: a financing contingency, which makes the sale dependent on the buyers' ability to obtain a loan commitment from a lender, and an inspection contingency, which allows buyers to have professionals inspect the property to their satisfaction. As a buyer, you could forfeit your deposit under certain circumstances, such as backing out of the deal for a reason not stipulated in the contract. The purchase contract must include the seller's responsibilities, such things as passing clear title, maintaining the property in its present condition until closing and making any agreed-upon repairs to the property.
Question: What repairs should the seller make?
Answer: If you want to get top dollar for your property, you probably need to make all minor repairs and selected major repairs before going on the market. Nearly all purchase contracts include an inspection clause, a buyer contingency that allows a buyer to back out if numerous defects are found or negotiate their repair. The trick is not to overspend on pre-sale repairs, especially if there are few houses on the market but many buyers willing to buy at almost any price. On the other hand, making such repairs may be the only way to sell your house in a down market.
Question: What is the difference between list price, sales price and appraised value?
Answer: The list price is a seller's advertised price, a figure that usually is only a rough estimate of what the seller...
Negotiating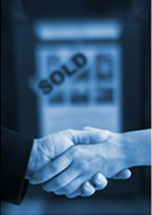 Finding the best home for the best price!
Question: What are some tips on negotiation?
Answer: The more you know about a seller's motivation, the stronger a negotiating position you are in. For example, seller who must move quickly due to a job transfer may be amenable to a lower price with a speedy escrow. Other so-called "motivated sellers" include people going through a divorce or who have already purchased another home. Remember, that the listing price is what the seller would like to receive but is not necessarily what they will settle for. Before making an offer, check the recent sales prices of comparable homes in the neighborhood to see how the seller's asking price stacks up. Some experts discourage making deliberate low-ball offers. While such an offer can be presented, it can also sour the sale and discourage the seller from negotiating at all.
Question: Are interest rates negotiable?
Answer: Some lenders are willing to negotiate on both the loan rate and the number of points but this isn't typical among established lenders who set their rates like large corporations set the prices on their goods. Nevertheless, it pays to shop around for loan rates and know the market before you go in to talk to a lender. You should always look at the combination of interest rate and points and get the best deal possible. The interest rate is much more open to negotiation on purchases that involve seller financing. These usually are based on market rates but some flexibility exists when negotiating such a deal. When shopping for rates, look for published rates in local newspapers or check the growing number of Internet sites that publish such information.
Closing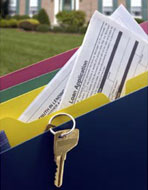 Informed Buyers benefit from learning more.
Question: What are "closing costs"?
Answer: Closing costs are the fees for services, taxes or special interest charges that surround the purchase of a home. They include upfront loan points, title insurance, escrow or closing day charges, document fees, prepaid interest and property taxes. Unless, these charges are rolled into the loan, they must be paid when the home is closed.
Question: How can I save on closing costs?
Answer: Studies show that the closing costs, which can average 2 to 3 percent of a total home purchase price, are often more costly than many buyers expect. But there are some ways to save:
Negotiate with the seller to pay all or part of the closing costs. The lender must agree to this as well as the seller. Get a no-point loan. The trade-off is a higher interest rate on the loan and many of these loans have prepayment penalties. But buyers who are short on cash and can qualify for a higher interest rate may find a no-point loan will significantly cut their closing costs.
Get a no-fee loan. Usually, though, these fees are wrapped into a higher interest rate though it will save you on the amount of cash you need upfront. * Get seller financing. This kind of arrangement usually does not entail traditional loan fees or charges.
Rent the property in which you are interested with an option to buy. That will give you more time to save for the upfront cash needed for the actual purchase.
Shop around for the best loan deal. Each direct lender and each mortgage brokerage has their own fee structure. Call around before submitting your final loan application.
Question: Who pays the closing costs?
Answer: Closing costs are either paid by the home seller or home buyer. It often depends on local custom and what the buyer or seller negotiates.
Question: Why do I need a title report?
Answer: As much as you as a buyer may want to believe that the home you have found is perfect, a clear title report ensures there are no liens placed against the prior owners or any documents that will restrict your use of the property.
A preliminary title report provides you with an opportunity to review any impediment that would prevent clear title from passing to you. When reading a preliminary report, it is important to check the extent of your ownership rights or interest. The most common form of interest is "fee simple" or "fee," which is the highest type of interest an owner can have in land.
Liens, restrictions and interests of others excluded from title coverage will be listed numerically as exceptions in the report.You also may have to consider interests of any third parties, such as easements granted by prior owners that limit use of the property. Some buyers attempt to clear these unwanted items prior to purchase.
A list of standard exceptions and exclusions not covered by the title insurance policy may be attached. This section includes items the buyer may want to investigate further, such as any laws governing building and zoning.